25 января 2016 года
French wheat prices are well placed for Egypt's tender on Thursday, trading below Russian and U.S. competitors.
Export prices for French standard-grade wheat from the Port of Rouen are trading at about $174 a metric ton, near the lowest level since September, according to data from the London-based International Grains Council. That's about $8 a ton cheaper than Russian grain shipped from Novorossiysk and almost $40 below U.S. hard, red winter wheat from the Gulf of Mexico, based on figures from the IGC and Moscow-based researcher IKAR.
Egypt, the biggest importer, on Thursday holds its first tender of 2016 to buy the grain.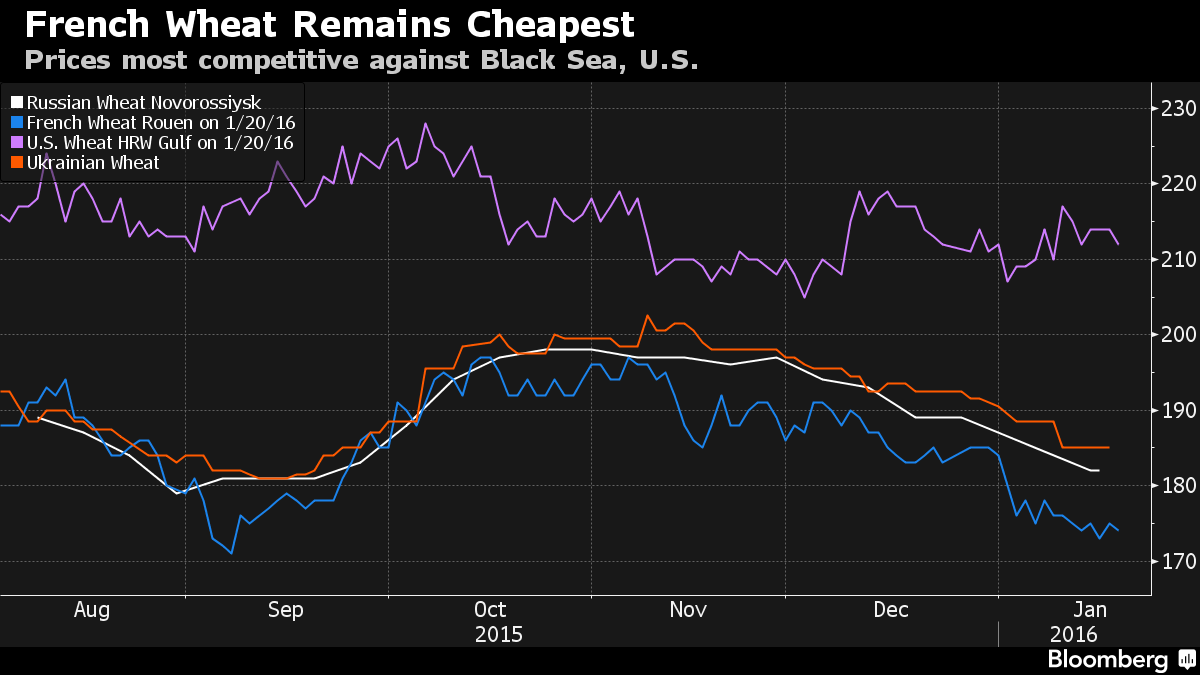 French prices may also undercut Argentina, which supplied 120,000 tons of grain in Egypt's last tender on Dec. 23. The South American grain traded at $197 a ton on Wednesday, according to data from the country's agriculture ministry.
"Europe is probably the cheapest right now," Matt Ammermann, a commodity risk manager at INTL FCStone in Plymouth, Minnesota, said by phone Wednesday before Egypt's tender was announced. "If Egypt comes in, you've got to think Argentina competes again, but their prices have been bumped up a little bit."
Source: Bloomberg | #grain | Comments: 0 Views: 130

There are no comments yet. Be the first!

Only authorized users can comment.